Work Smarter, Not Harder
The ever changing health and wellness landscape has placed more pressure
on healthcare professionals to deliver better patient/client

outcomes with
limited resources in a shorter amount

of time. This has posed challenges
for the professional in order to stay profitable in today's economic environment. However with the wide spread access of broadband
technology along with the increased usage of mobile devices, this has given healthcare professionals a unique opportunity to utilize this technology in order to deliver more value for their services.
As insurance premiums continue to skyrocket patients and clients are demanding more for their healthcare dollar. They are often discharged from physical therapy prior to achieving their full desired rehabilitation goals due to third party payer limitations. This has lead healthcare professionals to search for resources in order to stay profitable in this competitive market while maintaining a supportive relationship with their patients and clients.
We Can Help
WebExercises® Educates Providers, Engages Patients, and Empowers People. We accomplished this by utilizing technology within the rehabilitation and fitness environment, engaging patients and clients with this technology, and empowering both provider and patient with better outcomes and improved health. We believe this success is based on the following principles.
Educate clinicians on technology for efficiency and effective patient and client care.
Engage patients utilizing this technology to improve their experience and satisfaction.
Empower clinicians with coordinated care to improve and deliver better outcomes.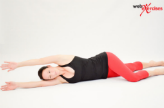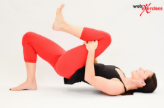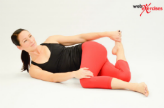 WebExercises® provides an efficient system that will bring cost savings and consistent care whether you practice on your own or are part of a busy multiprovider office.
WebExercises® manages all patient or client exercise program information linking patients to their healthcare professional. This will bring consistent care and exercise programming to the sometimes inconsistent environment due to scheduling or staffing conflicts.

WebExercises® will also connect the professional and office staff making communication more efficient. With information instantly recorded the healthcare professional can share a patient/client exercise program throughout the organization faster than ever before. This eliminates repetitive copying, the risk of lost paperwork or data entry errors.
Whether it is mandated by law or required for reimbursement purposes, recordkeeping can prove to be a lengthy and meticulous process. WebExercises® not only helps to comply with documentation standards, but also saves valuable time and guarantees that exercise program records will be complete every time. All documentation is stored in a secure database simplifying retrieval of information.